With WeUse, you can create a community where you share items with others in your network, such as colleagues or neighbors. Together, you build a pool of items that provide you access to a wide range of resources from trusted people nearby.
If you can't find the item you need, simply create a "request" and connect with someone who can provide it to you!
Wild fact:
A power drill is on average only used for 13 minutes in its whole lifetime*
– let us change that!

Explore all items that are available in your community, all accessible nearby and provided by someone you trust.
Additionally, you can find all the items that someone in your community needs, under Explore. Help your community and provide the item, by uploading it to your community.


Here you have an overview of all that is pending;
Received and sent requests
Your created needs
All in one place.
Upload all the items you are willing to share with your fellow community members. It can be anything, from a power drill to a board game. 
By sharing your items you are not only contributing to a more sustainable community culture, but you also directly help the people in your community.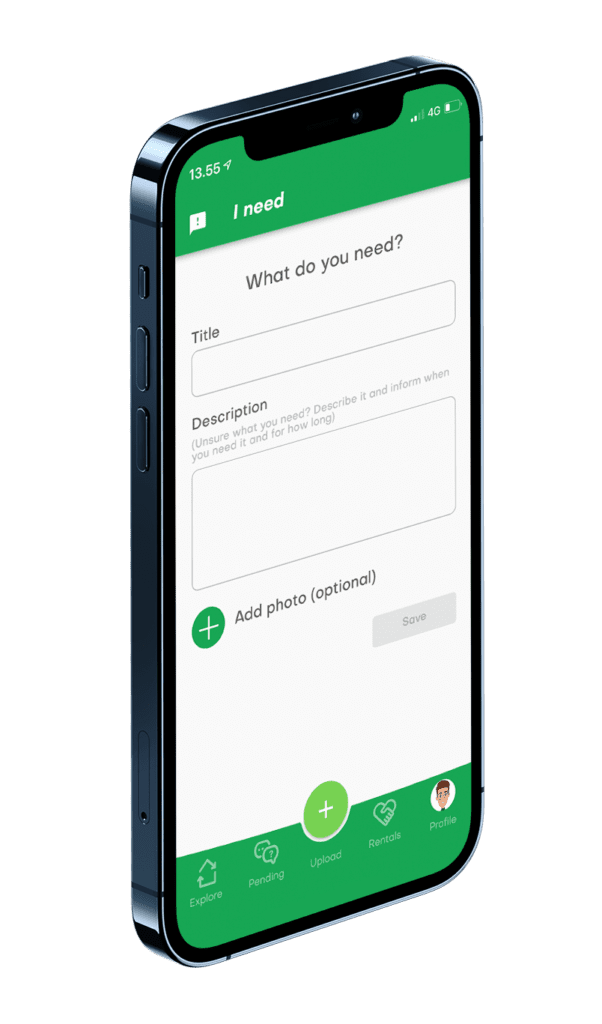 When you need something specific, but it is not available on WeUse yet, you can create a "need" and ask your community for help. 
Thereby you can find the person in your community who has the item laying around at home, and who is willing to upload it to WeUse so you can request it.
On the rental page, you have an overview of all ongoing rentals and details:
The items you have lent / rented out
Items you have borrowed / rented from others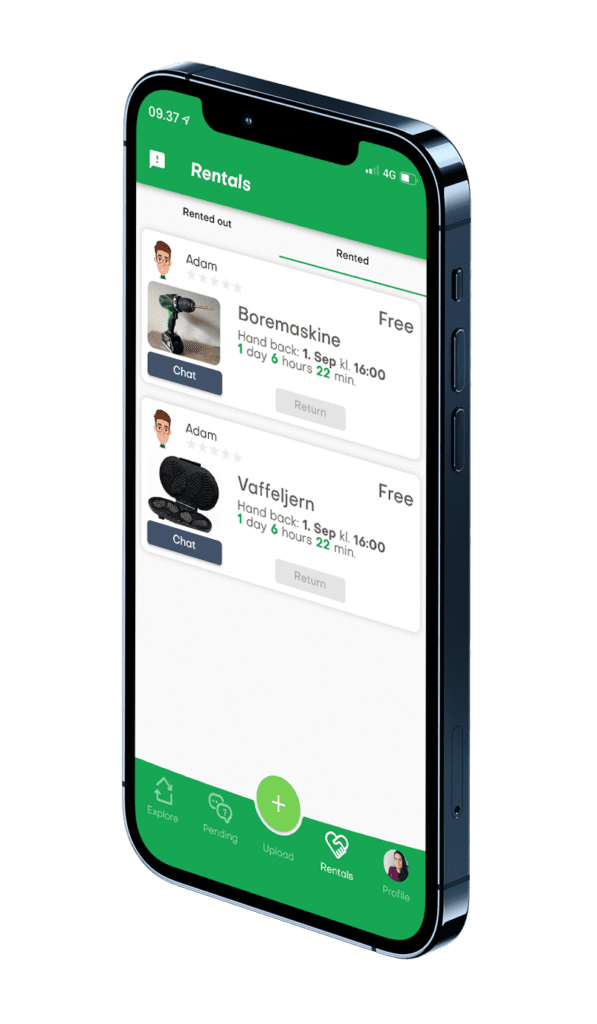 On the profile page you can:
Edit your profile picture
View, deactivate, edit and delete your items
See your reviews
Change your personal settings such as language, email and password.
Also, feel free to send us feedback through the feedback function under the settings page.
What can you upload to the WeUse app?
Only imagination is the limit for which items you can upload to WeUse. It can sometimes be surprising which items someone might be in need of. Here's a few suggestions:
Tools or garden equipment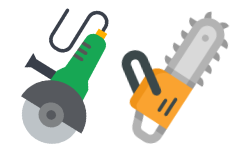 Power drills, hedge clippers, jig saw etc.
Blender, juice presser, mixing machine etc.
Board games, speakers, chairs etc.
Books, toys, instruments etc.