Create your own private community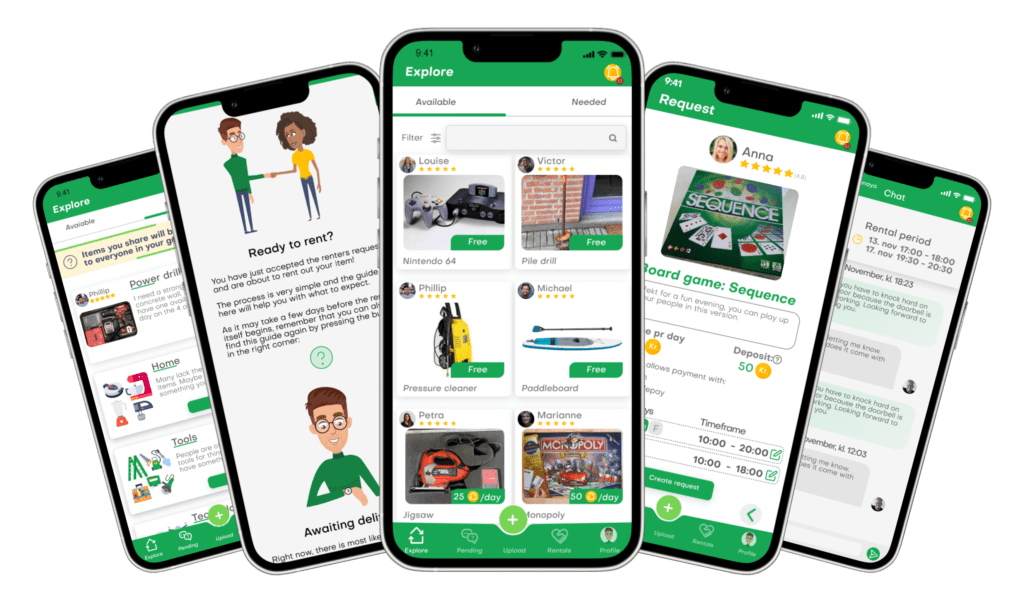 What is a Private Community?
With WeUse you can create your own sharing community with friends, neighbours or your family – ALL FOR FREE. All members of your community can then upload the things they have laying around at home. This could be tools, kitchen appliances, board games, and more!
With WeUse you get an overview of all the items available by people you trust and you can borrow from each other instead of always buying new.
Join the sharing movement!
 How to get started:
Download WeUse on your mobile
Create a community: Name and code.
Create a profile: Follow the steps.
Share your items.
Share the community with the people you want to join (Send the community code to them)
Request items you are missing.
Happy Sharing!
Do you already have a community key?
If you already have a key, you go can simply go to your Google Play or App Store, download the WeUse app and create an account.